RPG Map Editor
Imagine and create – quick and easy. Our editor has nothing superfluous, only the necessary functionality that will allow you to create a simple and understandable map without serious effort. We believe, nothing should limit players' imagination. Our team has done everything to create maps as minimalistic as it is possible, while still being functional and very clear to both creators and players.
Editor applications :
Maps for Board games – with our editor you can easily create dozens of sketches for your company, just in time for the evening session. We believe, detailed elaboration is not so important, since the gamemaster can just show a simplistic map and give a hint of what players are supposed to imagine, instead of giving long and detailed explanations of what players see. As a result, the players are more involved and gamemaster saves time on preparations;
Maps for online RPG services – our editor creates all objects pixel by pixel, allowing you to easily scale your maps. With this advantage you will be able to use the maps at services such as Roll20;
Prototyping in game development – for the games development teams our tool is handy to create sketches with general outlines of locations. Make one and bring it to the discussion and later the designers will add the details directly into the game project.
rpginferno.com/

rpg-map-editor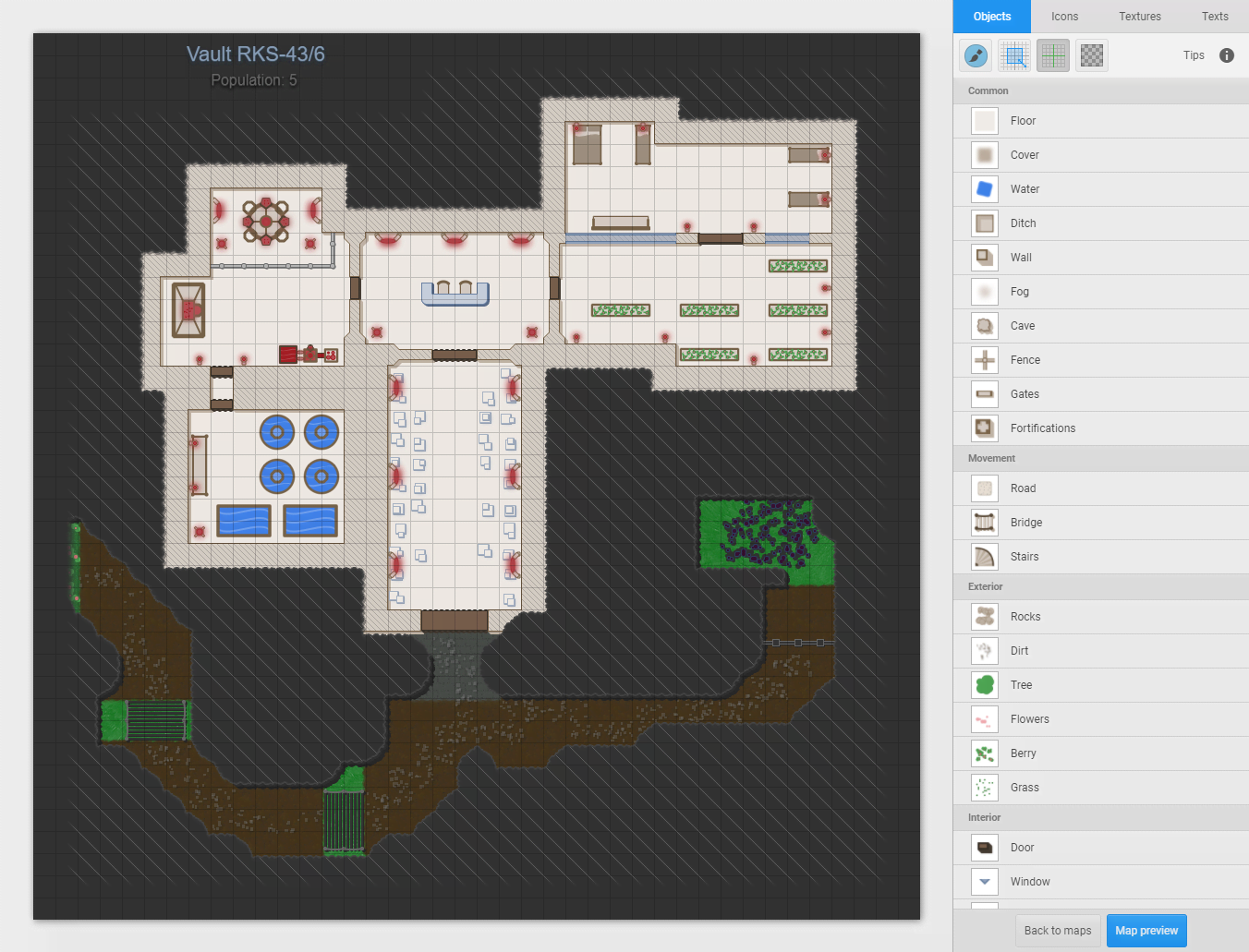 By signing up, you will get more features